A couple of months ago, DirecTV left a message on my answering machine to tell me that subscribers in Los Angeles now had the opportunity to get WNBC in New York for an extra monthly fee, without having to worry about "waivers," or "giving DirecTV a fake address," or anything like that. Now that the fall season is about to start, I called them today and signed up, after playing a brief game of "stump the customer service representative" (who eventually found details of the offer on his computer and exclaimed, "I've never seen this one before!").
It being 2:55, just for fun, I TiVoed their 6:00 news. And there was a story from my father's old neck of the woods -- some men had stolen about $50,000 in jewelry from the Nordstrom at
The Mall at Short Hills
in New Jersey. The mall is apparently located in Millburn, which I happen to know has two L's...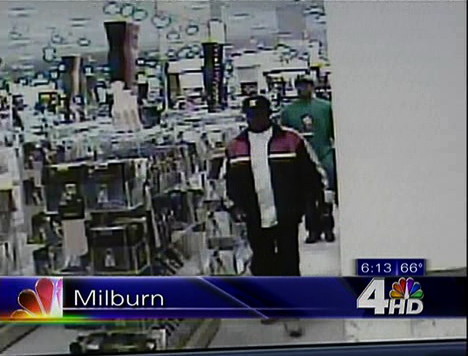 Well, okay, a little typo while they were creating that graphic. Surely it would be correct next time...
Third time's a charm?
I'm thinking this just shows how little happens in the Millburn area that makes the local TV news. There are probably other places in New Jersey that they know how to spell backwards and forwards.